Holistic Empathetic Assistance Response Teams
The Raleigh H.E.A.R.T. campaign is a community-driven initiative to decrease the number of armed police encounters with community members experiencing mental health crises.
In June 2022, H.E.A.R.T. started in Durham as a comprehensive alternative crisis response unit that ensures that individuals get the care they need without encountering an armed police officer.
A substantial number of 911 calls are related to mental health emergencies and are often non-violent. But, a mental health emergency can quickly escalate if the responder is not adequately trained to help a person in crisis.
Alternative crisis response units, like H.E.A.R.T., connect mental health professionals, rather than armed police officers, with individuals experiencing a mental health crisis or a quality of life concern.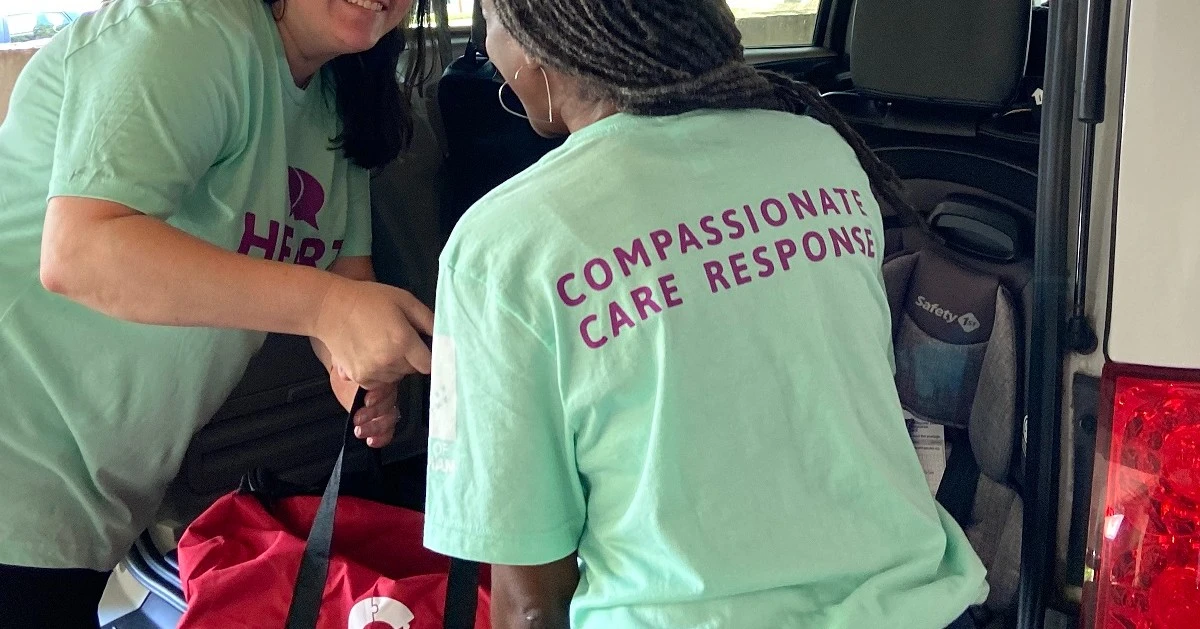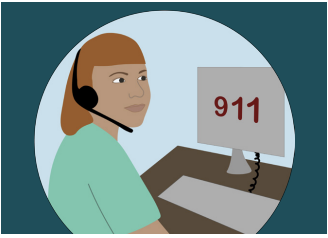 Crisis Call Diversion
The Crisis Call Diversion program adds mental health practitioners to Durham's 911 call center so the caller can be quickly connected to a mental health professional when they or a loved one is experiencing a behavioral health crisis.
Mental health practitioners answering calls at the 911 call center are Licensed Mental Health Clinicians.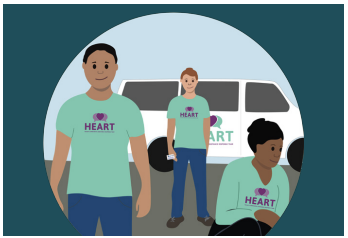 Community Response Teams
Community Response Teams are unarmed three person teams dispatched as first responders to non-violent behavioral health and quality of life calls.
These teams consist of Mental health clinicians, peer support specialists, and EMTs.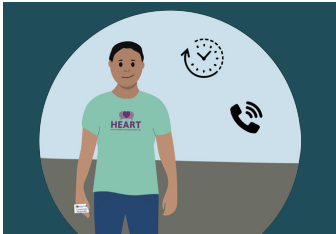 Care Navigation
The Care Navigation program provides in person or phone-based follow-up within 48 hours after an individual meets with one of the H.E.A.R.T. responders when the individual needs additional support getting connecting to the resources and care they need.
The H.E.A.R.T. responders following up consist of Mental health clinicians and peer support specialists.
Why does Raleigh need H.E.A.R.T.?
An analysis of nearly 100 officer-involved shootings and use-of-force incidents across NC law enforcement agencies was conducted over the last eight years. The results show at least 39% of incidents involved a person experiencing a mental health crisis or a person with a history of mental illness.
Approximately 5% of the US population lives with a serious mental illness, but they make up more than 20% of fatal police shooting victims.
Assuming Raleigh has a similar rate of mental illness, more than 23,000 of our residents are at a heightened risk of dying during a police encounter.
For Black people struggling with mental illnesses, armed police encounters are even more deadly. Black individuals experiencing mental illness are ten times more likely to be killed by police than white people who do not have a mental illness.
This disturbing reality is especially poignant for Raleigh's Black residents, who make up approximately 28.2% of the city's population yet 69% of the drivers RPD reported using force against during traffic stops in 2022. 
Serving Our Neighbors in Crisis
Lethal Law Enforcement Encounters in Raleigh
Upcoming City Council Meetings
Attend City Council meetings and tell your elected officials why Raleigh needs H.E.A.R.T. Download our H.E.A.R.T. information packet for succcess stories, statistics and more.
Want to get more involved?
Join the Raleigh H.E.A.R.T. coalition to be part of a group of businesses, religious groups, clubs, schools, and other organizations who endorse the campaign to bring alternative crisis response (outside the police department) to Raleigh.
Thank you to our partner organizations: